Welcome to the first issue of Collision Solutions' quarterly e-Newsletter.


COLLISION SOLUTIONS RESCUE HONEYMOON COUPLE AFTER ACCIDENT IN SOUTH OF FRANCE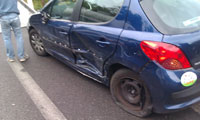 Collision Solutions came to the rescue of newly wed couple, Dewi and Kate Williams following a non-fault accident when returning from honeymoon in the South of France. The accident occurred just outside the small town of Laragne in the Alpes-de-Haute-Provence department at around 11am on Friday 17th of September when a French driver who had fallen asleep at the wheel veered across the road onto Mr & Mrs Williams side and as a result crashed into them causing extensive damage.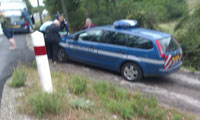 Both Mr & Mrs Williams suffered back injuries in the accident and were advised by a French doctor that they should not drive. Although the accident was outside of the UK, Mr Williams contacted Collision Solutions, as his father had used them previously. Hotel accommodation was arranged for the couple in the local town and within a few hours of the accident Collision Solutions had despatched a recovery vehicle along with a replacement car to the South of France and a driver to bring them home. Within 72 hours of the accident the damaged car was back in the UK and the honeymoon couple were able to continue their journey home. Mr Williams said: "We were in an awful situation in a foreign country and unsure of how we would get home, however the Collision Solutions team were superb and we are amazed at how fast they got to us and arranged everything, The relief to know that we have someone else who will deal with everything including the claim that has now got to be made against the French driver and his insurance company is immense, and the fact that we have a replacement car to use until this has been sorted is a real blessing.
"We just can't thank Collision Solutions enough – I had visions of us being stuck in France for days or weeks whilst we sorted it all out, as the insurance company we are with could only suggest we took ourselves and our luggage to the nearest station and made our way home by train and ferry on foot".

AN INTERVIEW WITH...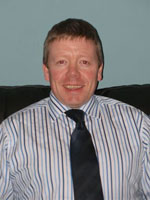 In this issue we interview Neil Buckley, Sales Manager of One Call Business Services to find out more about the services that his company offer and how they can benefit your company.
Can you explain briefly what One Call Business Services Ltd do?
One Call offers our partner clients a cost effective independent field sales & marketing manager in a specified market territory. We take their products and services to market in a consistent, professional and most importantly a face to face way. We deliver brand awareness, customer relationship management, raising company profile, consolidating relationships with existing and new customers, we also can act as a buffer between our partner clients and their customers when any difficulties arise. Our core business is Car & Commercial Franchise Main Dealers.
So you act as a representative for Main Dealers as well as other Companies?
We represent a substantial section of the Main Dealer network and we also support other businesses like IT, Air Conditioning, Insurance Brokers and Couriers.
How exactly do you benefit your clients and what is involved when you represent them?
We support our main dealer and other company clients to take their products and services to their chosen market, we offer them a very localised and targeted marketing facility to help them drive their businesses forward.
How does this work with your partner clients?
We like to call our clients "Partners" as we enter into a partnership to help them drive their business forward. A major benefit we offer our partner clients is a sales presence on the ground in their area without them having to hire staff and incur the massive costs of running their own sales team. Because we can act as a buffer between our partner clients and their customers we can be much more effective in customer relationship issues. Another benefit is that, because we are going into a call with a vast range of products/services, the end user door is always open because we'll always have something interesting to talk about rather than just selling them something they don't want or need.
What does this service cost your clients?
Our services are tailored to the specific needs of each individual partner client and our charges are constructed to reflect that and to fit any budgetary constraints of our client. Our minimum fee is £295 per month.
Which geographical areas do you cover?
At the moment we have markets in Manchester x 2, South Wales, South Midlands and Lancashire/Fylde/Cumbria.
So you have plans for expanding your current geographical coverage to National then?
Yes, we will be offering this unique service all over the country and are presently exploring markets in Northern Ireland, East Midlands and South Yorkshire. We are also constantly on the lookout for quality sales & marketing people, because we believe the quality of the person on the ground is key in this role, we know the concept works as long as the right person is doing the job.
Neil, have you always been in the Automotive/Parts industry?
Since leaving the Royal Navy in 1987 I came into the Motor Trade, 23 years ago and I am as passionate about the Trade now as I have always been.
What do you enjoy about your job?
The buzz of seeing a partner client's business moving forward because of the work I put in. Seeing our own business grow progressively since August 2008, retaining our partners year on year, and most importantly making a real difference to good businesses.
If anyone reading this would like more information about OCBS Ltd do they contact you?
Yes, you can email me neil@ocbs.co.uk or call me on 01706 212223 or visit www.ocbs.co.uk.


COLLISION SOLUTIONS JOIN FORCES WITH THE COUNTRYSIDE ALLIANCE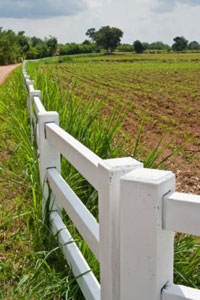 The Countryside Alliance has joined forces with accident management specialist Collision Solutions to provide another valuable service to the extensive list of benefits available to Alliance members.
Collision Solutions is an established organisation with 20 years' experience of helping private and business motorists who have been involved in accidents. Their services include claims processing, including claims for personal injury, vehicle recovery and repair and – often vital for rural motorists – provision of a like-for-like replacement vehicle for the period when the motorist's vehicle is off the road.
Collision Solutions' operations director Lisa Quinn-Jones said "We are really looking forward to working with the Countryside Alliance to help their members and their families. Rural motorists are more reliant than most on personal transport and we feel that we are particularly equipped to help, with our extensive experience in providing 4X4s and other specialised vehicles".
The Countryside Alliance's Marketing Director, Niall Wenborn said "We've chosen Collision Solutions for their great customer service and their understanding of the issues that face rural motorists

THE COLLISION SOLUTIONS TEAM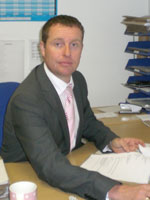 Profile: Paul Chadwick, Operations Manager
Age: 36, with two young children.
Interests: Motor sport – especially Formula One.
Paul joined the Collision Solutions team in May 2010, bringing with him fifteen years experience and expertise in the vehicle rental industry. The company has seen business levels increasing steadily and are determined that their reputation for providing a quality, personal service for their clients should not be compromised. Paul has therefore been tasked with "fine-tuning" the company's administrative and operational systems, ensuring that insurer and repairer requirements are dealt with promptly and efficiently, thus improving the client experience. Paul's expertise and enthusiasm has already produced marked improvements to Collision Solutions' administration, to the benefit of both clients and CSL business partners – insurers, repairers, etc.
Paul is also planning to develop Collision Solutions' presence in the fleet market:
"I've had a lot of experience helping fleet customers with regular rentals and, given the company's reputation for being able to supply non-standard, specialist and prestige vehicles at short notice, I feel we're well placed to help fleet administrators by taking the burden of finding replacement vehicles after accidents off their shoulders".

THE CRASH TREASURE HUNT RALLY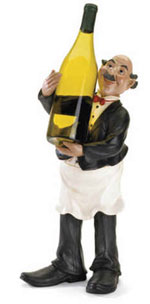 For your chance to win a case of wine follow our rally treasure hunt and answer the questions. Entries should reach us by 12 noon on Friday 3rd December 2010. All correct entries will be entered into a draw and the winner will be notified the same day.
The Crash Treasure Hunt Rally
I start in a town which was originally a hermitage founded in the 7th Century by the Saxon after whom it is named. Once famous for it's mustard, the town is situated at the meeting of the UK's longest river and another river associated with a famous English playwright. Lying at the southern edge of the town you will find an abbey, founded in 1087 by nobleman Robert FitzHamon, although the construction of the present Abbey did not start until 1102.
1. What is the name of town now?
2. What year was the abbey consecrated?
From here I travel two junctions North on a motorway constructed and extended between 1962 and 1977 and is 162.9 miles long.
3. What is the name of the motorway and what is the junction number that I exit and the City I am going to?
I then head southwest out of the city towards my final destination passing close by the Beauchamp Community until I reach a town that was once famous as a spa and still sends bottled water from its spring all around the world. It is here that I find what I am looking for, a factory founded in 1909 and now run by the grandson of the founder. The product of this factory is cosseted by many including the rich and famous and in the past there has been up to a 10-year waiting list for what they produce.
4. Name the town?
5. What is the name of the factory?
6. What year did the founder die?
Email your answers to media@collisionsolutions.co.uk
Please remember to include your contact details.


CRASH TRAINING

For those of you who are thinking of taking on an apprentice this year, you may like to know that Thatcham offers free training courses to 16 - 18 year old which will lead to a VCQ (NVQ). The apprenticeship programmes in Body, Paint and M.E.T. all have nationally recognised qualifications.
For further information visit www.thatcham.org or call The Thatcham Training Centre on 01635 294816

SAFER FUTURE FOR BODY REPAIRERS

Following the development by the RMI and international partners from a number of European Countries including the UK, the project named SafeWorker has produced a new bodyfiller product which will mean a safer working environment for car body repair workers. Within the EU over 100,000 workers in the industry have been exposed to the organic compound styrene. A recent study concluded that in Europe alone 1300 people a year who are exposed to Styrene develop health related problems as the product has been linked to asthma, dermatitis and other health issues. The SafeWorker consortium has been involved in researching a number of alternative body filler materials and the most successful are currently undergoing extensive trials prior to their launch. Visit the website www.safeworkeruv.com for more information.

CHILDREN'S CHARITY ADOPTED BY COLLISION SOLUTIONS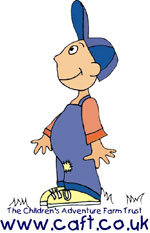 Collision Solutions are to adopt Cheshire based charity, The Children's Adventure Farm Trust (CAFT) which organises special holidays for special children as its chosen charity for 2011. It offers a lifeline to children who are in desperate need. The children who visit the Adventure Farm are terminally ill, chronically sick, disabled or disadvantaged.
STOP PRESS: Collision Solutions to hold Grand Ball on May 7th 2011 at the Manchester City Football Stadium in aid of CAFT Full details in our January Newsletter or call Lisa Quinn-Jones at Collision Solutions.
For information on CAFT visit their website www.childrensadventurefarm.org.