Welcome to the third issue of Collision Solutions' quarterly e-Newsletter.
ARE WOMEN A CASE FOR SPECIAL TREATMENT?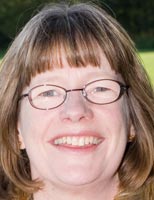 In this issue we speak to Steph Savill who runs a motoring club for women and a marketing services business for genuinely female friendly garages. She thinks that there is a strong business case for treating women differently from men.

Tell us about your business first
My husband and I set up FOXY Lady Drivers Club in 2005 after our daughter had a bad garage experience and was sent off with a dangerous car. I was shocked to find that UK garages don't have to be licensed or mechanics qualified to fix our brakes. In 2008 we set up FOXY Choice to identify, monitor and promote the best female friendly UK garages to women; so they can see what makes them head and shoulders better than the rest.

What makes a female friendly garage in your mind?
A female friendly garage is one that has clearly gone that extra mile to make sure that women feel welcome when they visit. Evidence of measurable quality first and foremost, a commitment to ethical behaviour, a clean reception & washroom plus a genuinely warm welcome. Websites need to reflect these standards too. We like to see women in the business because they are likely to represent the female motorist's best interests and because women tend to trust women more than men in what they see as a man's world.

How do you think garages can be seen as more female friendly?
They need to see their business through female eyes! Most of us are naturally busy, often to the point of being overburdened and stressed. We're increasingly short of time, juggling everyday family, home and career roles. Our car is probably our lifeline but we don't have the same love affair with it as men. Garages need to realise this and come up with time saving and stress busting services that show us they understand this.

What does the future hold for FOXY?
FOXY is a female brand meaning shrewd, canny and discerning. We think women need to be all these things to get a fair deal in the macho motor industry. We want to be the female voice for women drivers in future so they can understand their shopping choices and make the right buying decisions for them, their car and their budget. We can also help businesses be more female friendly in future. Few motorists realise they can choose which garage repairs their car after an accident, for example, and we intend to do our bit this year to make sure more females realise this, to benefit the genuinely caring businesses that are getting this right.

What do you say to businesses that treat men and women the same?
That's easy – they are missing the business meaning of 'equality' by trying to be politically correct. Women want to be treated as well as men but not the same. We're professional and fussy shoppers, we know what we want and when we don't get it, we'll go elsewhere and you mightn't know why. We're increasingly wealthy, shopping more and more online and we definitely influence the products and services our family and friends buy. Get things right for women and you'll start to see it in your bottom line. Not overnight perhaps but that's because wary women need time to be convinced there are genuinely female friendly garages doing things better than others, with women in mind.

To find out more about FOXY Choice's female friendly marketing subscription services visit www.foxychoice.com. To contact Steph Savill direct email her at steph@foxychoice.com



CAFT 'EVENING OF ENTERTAINMENT' AUCTION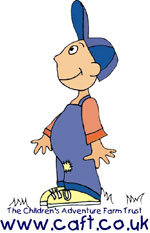 We are offering all our clients the opportunity to 'get in on the action' by placing bids via email for the CAFT Auction which is part of an 'Evening of Entertainment' sponsored by Collision Solutions. For those of you who are lucky enough to be attending the Event you will be able to bid on the night, but hurry tickets are selling fast so book now. (See below for information)
But for those of you who cannot be there on the night we will take email bids on all the items being auctioned on the night, and what a great list of auction items we have. Below you see just a few of the items up for auction and with more being added everyday there is something that will appeal to everyone.

Two 'Take That' Tickets with Very VIP Hospitality at the MEN including Top price premium seated concert tickets, 2 ½ hour pre-concert and 1 hour post-concert party within the City of Manchester Stadium, to include:
Champagne reception

Open bar serving wine, beer, & soft drinks

3-course dinner, with fine wines and coffee
Plus a whole lot more.
A Copy of 'Going to the Match' by L S Lowry, painted by George Aird under his Pseudonym of J. Walker. Included in this is the provenance of George Aird's long friendship with the artist. - Donated by George Aird (Grove Fine Arts)
Two tickets on the Orient Express and VIP Hospitality to the British Open Golf. – Donated by 6Box Events
A Four Day Escorted Tour of Moscow
Donated by Travel Moscow
BMW Pedal Car
Donate by Williams Manchester – BMW
Boodles Experience Day
Donated by Boodles Jewellers
For a complete list and full details of the Auction items please email caft@collisionsolutions.co.uk you will also receive a form to complete to put your starting bid and maximum bid amount along with your details which should be submitted no later than 09:00 on the 6th of May.

Download a PDF Booking Form (260kb)



BODYSHOP MARKETING - PART 2

The Retail/private market sector
In the last issue of Crash! we discussed ways of tackling the fleet market, an important sector, since there are around 3 million company-owned vehicles on the road in the UK, and approximately 5 million privately owned vehicles used on company business. Many of these vehicles will cover higher than average mileage and therefore spend more time on the road "exposed" to possible accidents.
We should not forget though that the 3 million company-owned vehicles represent less than ten percent of the total number registered in the UK, and that the overwhelming majority of non-company vehicles will be private cars.
Promoting the bodyshop to the fleet/business market is a fairly straightforward process (as outlined in the last Crash! issue), and results can be easily assessed. This is not the case with retail customers, as targeted marketing campaigns would not be productive. Many repairers, therefore, are content to take a passive approach and rely on insurers to direct work to them. This comes at a cost, however. Labour rates remain low by motor industry standards and the cost of conforming to insurer requirements is high.
So what can be done to market bodyshop services to the retail sector? Clearly, a focused campaign, aimed at owners is fine for fleets but unworkable for the private sector – there are simply too many of them!
The first and most obvious task is to raise awareness. This can be achieved through the usual media – local advertising, Yellow Pages, internet and so on, taking into account any local features which might be helpful; for example bodyshops near a busy commuter station may want to put an advertising board on the station platform.

Bearing in mind that most private owners are totally unaware of their right to have their car repaired by a bodyshop of their choice, the message should always emphasise LOCAL service, ALL insurance work, etc., as well as quality repairs, warranty maintenance and any other benefits offered, such as like-for-like replacement vehicles, dent repairs and other cosmetic work.
Bodyshops attached to franchised dealerships have additional opportunities to promote their business, some obvious, some less so:
They should ensure that their bodyshop facilities are included with all promotional material.

Dealership vehicles, e.g. parts vans should advertise the bodyshop – van advertising, from a retail point of view, is probably more beneficial to the bodyshop than it is to the Parts Department!

New/used car sales packs should contain details of the bodyshop and a phone number, in the event of an accident.

Ensure that there is always a good supply of bodyshop promotional material in the Service reception area.

When customers' cars are serviced, why not provide an estimate for any minor repairs/touch ups? Switched-on service advisors are already doing this for tyres, etc., and passing leads to sales staff when customers are considering changing their car. They are usually quite comfortable with up-selling, in return for a modest reward.

If the dealership operates some form of loyalty scheme, it should include some bodyshop offers.

Local sponsorship or co-sponsorship, perhaps servicing and maintaining the local school or youth club minibus in return for some sign writing.
Car sales are suffering in the present economic climate and so any opportunity to increase overall dealer revenue should be welcomed. Dealership bodyshop departments are sometimes regarded as "necessary evils" and there is often scope for better utilisation. And, of course, more bodyshop business means more parts sales!
Measuring the cost effectiveness of general marketing campaigns has always been a thorny issue. It is easy to assess the result of direct sales activity, mailing campaigns or customer loyalty schemes, however this is not the case with general advertising. It is important, therefore, that repair centre receptionists/estimators (a) ask walk-in customers where they heard about the repair centre and (b) record the answers, so that the results can be analysed periodically and decisions taken as to which methods are the most - and least - cost-effective.
Every opportunity to put the name of the bodyshop, whether franchised or independent, in front of motorists should be explored and the effectiveness of all marketing activity should be reviewed regularly.




ADI TEAM UP WITH COLLISION SOLUTIONS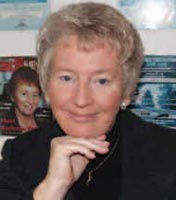 Collision Solutions Accident Assistance are pleased to announce that they have been appointed as the official Accident Assistance providers to the ADI Federation.

Barbara Trafford, Managing Director of the ADI said " This will benefit all members should they be unfortunate to be involved in an accident whilst driving and was not their fault as Collision Solutions are able to supply dual control vehicles and therefore minimise the inconvenience and potential loss of earnings for members".