Welcome to the latest edition of the Crash Newsletter from Collision Solutions. In this issue you will find our third instalment on Marketing along with our 'Interview' spot which in this issue is with the Transport Manager of O'Connor Utilities Ltd who are a leading service provider to the Utilities Industry.
One of the busiest months of the year is upon us in the Accident Assistance industry and for the Fleet Managers we know how important to get your staff back on the road following an accident. Are you aware that Collision Solutions offer the same level of service to your employees that drive their own vehicles on business as they do to Fleet owned ones, regardless of who is at fault. Just CLICK HERE to download our Fleet Brochure.

In this month's issue we talk to Dave O'Loughlin, Plant and Transport Manager of O'Connor Utilities Ltd. Dave is based in Manchester and is responsible for the whole of the UK transport operations for the company.
What does your company do and where are you based?
We are a major player in the nationwide infrastructure of design, planning and installation of fibre optics, extra high voltage cable projects, telecommunications, water, and directional drilling which are trenchless technologies to reduce any environmental impact. We are in Manchester, London and Edinburgh.
How many vehicles do you have on Fleet?
We have 70+ in Manchester and 110+ at our London base.
You have used Collision Solutions in the past following accidents, how important are the services that they provided to you and why?
It's very important to us as a company because it saves a lot of my time arranging alternative vehicles, dealing with the claim etc.
Were any of the accidents the fault of your driver and if so how were Collision Solutions able to help?
Thankfully not, but I am sure that should this be the case at some stage, Collision Solutions would arrange everything as they have done on the previous jobs they have done for me.
What do you feel are the benefits to you and your company by using the services that Collision Solutions offer?
For me it is the hassle free option of knowing that should any of our employees be involved in a road traffic accident, Collision Solutions would act swiftly to get us back on the road and arrange the full repairs to our vehicle with minimum disruption to our working day.
What would you say to any company out there with a Fleet who has reservations about using the services of Collision Solutions or a similar sort of company?
I never thought I would ever use this type of company because I like to know everything that's going on from start to finish and make sure we are getting what we should (no bodge jobs). I took the gamble and gave Collision Solutions the go ahead to do some work and since then I have not looked back.
They keep me fully up to speed the whole way through, source the transport for our guys "like for like" which in our industry is imperative due to the nature of the work. If in doubt give it a go, it will cost you nothing, you can only gain.
Dave O'Loughlin, O'Connor Utilities Ltd
Unit 10, Sandfold Lane, Levenshulme, Manchester, M19 3BJ
Tel: 0161 248 3300 • Email: enquiries@ocultd.co.uk • www.ocultd.co.uk

NEW TEAM MEMBER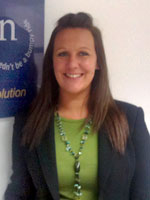 Collision Solutions are delighted to introduce the latest member of their team, Sarah Calderbank. Sarah will be joining Paul Chadwick in looking after our existing corporate clients as well as bringing new ones on board. Sarah has a wealth of experience within the Sales arena and is looking forward to the challenge of her new role with Collision Solutions.

Anyone wishing to discuss their corporate requirements should contact Sarah either by email: sarahcalderbank@collisionsolutions.co.uk or phone her on 01706 227770

.

In our third article on Marketing, David Williams takes a look at the increasing female market and how to ensure that you appeal to the female market as well as the male.
DVLA statistics show that there were (in May 2010) a total of 43,605,549 UK driving licence holders, of which 53.4% were male and 46.6% were female. Significantly, the gap is closing: in 1986 the percentages were 60.1% and 39.9% respectively. The same set of statistics show that every year there are around seven hundred thousand more female provisional licence holders than there are males.
It's pretty evident, therefore, that the female market is of increasing importance to the motor industry. The motor manufacturers caught on to this several years ago and have adjusted their marketing strategies accordingly, a recent example being Land Rover's emphasis on design input by Victoria Beckham for their new Evoque model. The manufacturers have also gone to great lengths to ensure their dealerships are female and family friendly. The insurance industry too has acknowledged this trend and we see the marketing of "female friendly" motor insurance.
So what has this to do with accident repair, you may say? A damaged car is just that, and it's irrelevant who was driving it.
Many women are distrustful of service garages and dealers, having seen reports in the press and on television describing how women car owners have been overcharged and given sub-standard service. The distrust is often reinforced by negative first-hand experiences.
I have lost count of the number of times when I have seen a female car owner, accompanied by a male companion, being totally ignored by salesmen and service advisors discussing their car. It's not really surprising that many women have a low opinion of the motor trade.
This distrust has consequences: women owners, following an accident, are more likely than men to contact their insurers first, possibly depriving themselves of a quality repair by a local bodyshop or their servicing dealer.
From the bodyshop marketing point of view there are no instant solutions, however there are areas that should be looked at:
Is your reception area "female friendly"?

Are your staff – especially front line staff – trained to deal appropriately with the needs of ALL customers, irrespective of gender, race, religion or age?

Can your advertising be fine tuned to improve its appeal to women drivers?

Are there any female orientated businesses or organisations in your area that you can apply some marketing resources to?
You may also like to look at the FOXY Lady Drivers Club - http://www.foxyladydrivers.com/index.php - an established motoring organisation for women. FOXY Lady accepts trade members through its sister site – Foxy Choice, http://www.foxychoice.com who sign the FOXY Promise to "never overcharge, patronise or sell women services they don't need".

WINTER IS APPROACHING
A recent survey by Manheim Auctions has found that 95.5% of respondents are not planning to buy winter tyres despite the chaos caused by the snow last year. Reasons for not buying include: cost – 41% said they could not afford them; weather – 28% didn't think the weather will be bad enough to justify winter tyres; and ignorance – 16% didn't really know what winter tyres are. This is the ideal time for dealers to email customers and let them know that you offer Winter Checks and any promotions that you have such as tyres, antifreeze and accessories relating to winter driving. A recent visit to Sainsbury's found me in the small area where they sell car related products and low and behold they have a great Winter Kit from the AA which comprises of a compact folding snow shovel, Adults high visibility vest (EN 471 approved), Emergency foil blanket and a Dynamo torch all contained in a sturdy bag for the princely sum of £19.99. With the Met Office forecasters predicting one of the worst winters in 100 years and with reports of the weather taking a distinct turn for the worse this is an ideal opportunity to inform your customers of what you can offer.

AUTO INDUSTRY TRAINING OPPORTUNITIES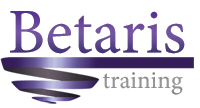 We take a look at the latest opportunities for training within the Automotive Industry and in particular the non-technical training that is available to all Automotive related companies. Jason Brogden, Training & Development Manager of Betaris Training explains how this can be achieved with funding from the Government.
The Sales & Telesales workforce is one of the largest professional groups in the UK today, employing around 7% of the UK workforce, or just over two million people. In addition, there are many more non-specialists for whom selling is an essential part of their job role – particularly within the four million small and medium sized enterprises in the UK.
Within the motor industry it is recognised that it isn't just your sales team that 'sell' but pretty much every other front of house team member. From the service reception and parts department to the bodyshop there is always another sales and profit opportunity.
Formal qualifications for this and funding, are being supported by the government, which has recently identified that apprenticeships and work based learning is desperately needed to support the skill development required in growing businesses. This means that there is no cost to the business to enrol team members onto these courses. For Franchised dealers this means that they can offer not only the manufacturers courses but a formal qualification as well and for the independent garages and bodyshops, the opportunity for staff to acquire qualifications without putting a financial strain on the business.
This qualification and assessment is designed to meet the skills needs of employers of all sizes across and within the automotive industry. It will attract new talent into Sales & Telesales and will help to up skill the workforce to meet employer skills priorities. Intermediate apprentices will work in job roles such as trainee sales advisors, sales consultants or sales executives. Advanced apprentices will work in job roles such as sales/telesales team leaders, sales/telesales supervisors or customer relationship managers.
Betaris will support the dealers and franchises within their own processes and systems to identify where your teams are achieving this qualification and then add value by focusing upon developing and making team members more professional in their sales role.
The style of this qualification assessment also fits the busy schedule of the automotive industry, the assessment is carried out in the workplace around the day to day business, so you are not losing valuable team members for days at a time and the focus is based in a real world environment.
All Betaris ask is for is some time with your employees, support and the opportunity to recognise the value that each team member has in your workplace.
If you think that this would add value to your business or team please call Jason Brogden at Betaris Training on 01452 751004 or email: jasonbrogden@betaristraining.com

A 'BIRDS' EYE VIEW OF CAR INSURANCE
I recently had cause to look for an insurance quote, having been driving for way too many years for a lady to reveal (I am at an age where I discover that I qualify for Saga's services). I tend to steer away from the comparison sites however; having my 'No Claims' bonus earned through being a company car driver I discovered that many insurance companies will not accept this. So on this occasion I not only trawled the comparison sites but acquired some direct quotes as well. Apart from a vast difference in the quotes - ranging from £500 to over £1,000 - there is also a ridiculous variation in what is covered and what is not – and the cheapest quotes didn't always have the most restrictions.
One particular condition hidden in the "small print" in some of the insurance policies concerned me deeply.
Being an unusually savvy female when it comes to the motor industry, unlike many people I actually read the policy terms before I commit to buy. I discovered that many insurance companies will charge a sum if I choose to use my own choice of repairer rather than one of theirs. One insurer who shall remain nameless stated that a fee of £250 on top of the excess was payable were I to choose to go to a repairer other than one in their approved network.
So customer choice comes at a price and a steep one at that. I prefer to use my local guy; after all I live in a small town, have known the family that run the garage/bodyshop for over 20 years and above all trust them. Had I taken one of the policies that stipulate that I should use an 'approved' bodyshop of the given insurance company, then the likelihood is that they would not be one of them.
Insurance approved bodyshops (hopefully) receive a regular flow of work –at a price, of course – labour rates well below those obtained for mechanical work and servicing, and substantial discounting on parts and paint. The insurers will say that this keeps the cost of premiums down, but does it really? The current practice of getting policyholders to sign up to what is in effect a removal of some of their rights as a consumer has probably largely eliminated the old insurer ploy of stalling repairs by a non-approved bodyshop pending an engineer inspection. Judging from my recent experience, however, and the huge variations in prices, the insurers appear to be applying these and other restrictions in the faint hope that some of them just might work!