Issue 05
December 2011

Contact Us
Collision Solutions Ltd

Dewan Industrial Estate

York Avenue

Helmshore

Rossendale

Lancashire

BB4 4JG
Telephone 0800 093 8441


---
Our Business Service

Collision Solutions will:
Cause minimum disruption to your business by managing the claim on your behalf.
Recovery of costs involved from the insurer of the 'at fault' driver.
Click here to find out more or Download our Brochure for businesses with multiple vehicles.
---
NEWS BITES
Morning After!!
New data shows drink drive accidents in the UK are falling, but the proportion of 'morning after' drink drive accidents has reached an all-time high, calling for extra diligence during the Christmas party season.

First for Oldham
The council in Oldham have given the go ahead for the former Roxy cinema to be leased out to create the first all electric car showroom. The Manchester Electric Car Company will now put in a detailed planning application to the council and hope to be open by summer 2012.

Worst roads for Accidents
The BBC has plotted a map of Britain with all fatal accidents recorded by official police data between 1999 and 2010.
See the map here.

Ouch!
Eight Ferraris, three Mercedes-Benzes, a Lamborghini and two other vehicles were involved in the pile-up in the southern Japan.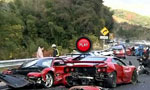 No-one was seriously hurt, but the road was closed for six hours after the accident. Reports estimate the damaged cars are worth at least 300m yen (£2.46m) in total.

Casino Night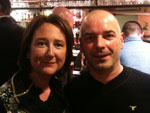 Collision Solutions Sales Director, Lisa Quinn and Mike Walsh of LDS Motorbodies seen here, attending a 'Casino Night' organised by Neil Buckley of OCBS Ltd.

Bottoms Up!, or Perhaps Not!


After the announcement on Wednesday of the requirement for 40 million French motorists to equip their vehicle with a breath test, under penalty of a fine if found without one, manufacturers and distributors of the test, are rubbing their hands. With more than 30 million vehicles to be equipped, this should boost this growing market. It is not clear yet whether this will apply also to non-nationals or visitors from other countries who are driving in France on business or holiday.

Read the full article here - translated from French to English by Google Translate.
AM Awards 2012
The 2012 AM Awards will take place on Wednesday 15th February at the International Convention Centre in Birmingham. More information at
www.am-awards.co.uk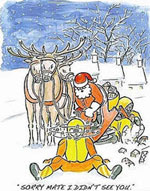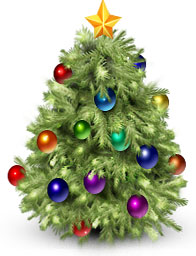 As another year comes to an end the team at Collision Solutions would like to thank you for your custom and support which we are sure will continue throughout 2012. We would also like to remind you that we will still operate a 24/7 operation throughout the holidays and whilst we hope that you do not need our services, we are on hand if you do.

Have a very merry Christmas and a Happy New Year.

Regards,
Tim Jones,
Managing Director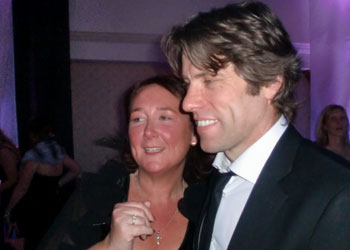 CAFT Round Up

To round off what has already been a successful year of supporting CAFT (Children's Adventure Farm Trust), Collision Solutions named charity for 2011, Collision Solutions Directors, Lisa & Tim Jones attended the annual 'Rat Pack' Ball held at The Mere, Knutsford and which raised over £100,000 for the charity on the night. Lisa can be seen here at the ball with Patron of the charity, comedian John Bishop. Other celebrities in attendance included Lee Boardman, Actor and Jason Manford, Comedian (also patrons of the charity).

Lisa, who held an 'Evening of Entertainment' earlier in the year in aid of the charity and raised over £30,000 said "The charity is so important to the children in the North West and the support that it gives to them by way of a holiday is just wonderful. We have decided to continue our support through 2012 and are hoping to organise an event during the summer that all our Automotive clients can get involved in. In the meantime we encourage other local companies to visit the farm and also adopt CAFT as their charity in 2012".

Anyone interested in doing so can contact Julie Gray at CAFT by email: JGray@caft.co.uk or visit the website for more information. http://www.childrensadventurefarm.org/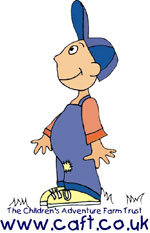 Bodyshops - Have you seen the latest commission offers from Collision Solutions

New! From November 25th 2011

Click here for details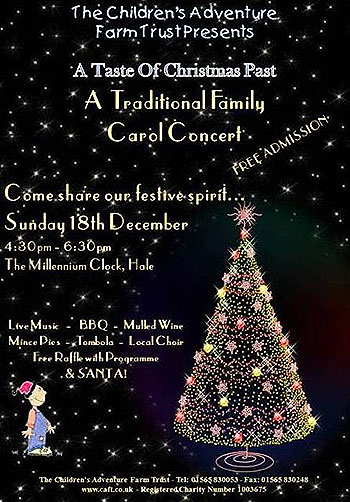 Bodyshop Marketing – Part 4
In our final marketing article David Williams takes a look at Marketing Plans and Measuring Marketing.
We would like to thank David for his contributions over the past year in producing the articles for us. David works as an independent consultant to the automotive industry and has over 40 years experience. If you would like further advice or help, David can be contacted on 0207 101 9608 or via email at
david.uuilliams@gmail.com
A Marketing Plan – and Monitoring Results
In the three previous CRASH newsletters, we have looked at several market segments within the body repair industry and how they might be tackled.

It's all too easy, however, to embark on an expensive and time-consuming campaign, only to get a poor result, or – almost as bad – more business than you can deal with! Even big organisations with huge resources do this from time to time. Remember the Sinclair C5? Or, more recently, the Renault Avantine?

Every business, large or small, should take steps to maximise their chances of success before engaging in marketing – and that means preparing a MARKETING PLAN. This doesn't need to be a fifty page book, but it needs to be in black and white, and it should support your Business Plan.

The Marketing Plan should have three main sections, with a fourth "ongoing" agenda:
PRESENT SITUATION – Where are we now?

OBJECTIVE – Where do we want to be in, say, 12 months?

METHOD(S) – How are we going to get there?
Sections 1 and 2 will obviously vary from company to company, and will be determined by the Business Plan. Section 3 has been discussed in earlier articles in CRASH! News (back copies available).

Once put into motion the plan should be monitored regularly to see if it is producing the required results (which could be more business, but may be improved customer/brand awareness). The Marketing Plan should be flexible enough to allow for tweaking if results are not as planned.

Marketing campaigns can be broadly divided into two types:
Focused – targeted letters, emails, SMS messaging, newsletters, personal meetings with corporate customers and prospects, insurers, brokers, etc.

General – Newspaper ads, directories, van signwriting, press releases, flyers, posters, social networks (Twitter, Facebook) and so on.
Measuring and monitoring results for the former is fairly straightforward, but care should be taken to record the business gained in order to compare it with the expenditure in time and money on the campaign(s).

The effectiveness of general advertising is harder to assess. This form of marketing is used as much to maintain or increase awareness as to generate business.

A Golden Rule: Make sure that ALL customer-facing staff ALWAYS ask the question - "Where did you hear about us?" And make sure they record it!

Marketing is a science; executed professionally it can galvanise a business but don't play at it – do it properly!

FOXY Lady Has Need Of Our Assistance

Steph Savill (Founder of FOXY Lady Drivers Club and FOXY Choice) and her husband, Paul, were recently on a short break in Kent to celebrate their anniversary when they were the victim of an accident. Poor Steph has ended up with a several injuries and currently has her hand and arm in plaster and as for the car – well see for yourself!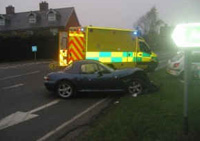 Thankfully neither, Steph, Paul or the driver of the other car were seriously injured, however the car was. Paul called Collision Solutions as we are the appointed Foxy member's accident assistance service and our staff were able to advise them of what to do at the scene of the accident and organise a replacement car so that they could return home, Collision Solutions are now handling the claim on Paul and Steph's behalf.
Speaking to Steph a few days after the accident, Steph said "Non-fault accident management services often provide a more caring and comprehensive accident support service than busy insurance companies who are inclined towards cost cutting to minimise claims costs for all. Stacey is our friendly and knowledgeable contact at our accident management service, and she is dealing with the hire car, valuation, our insurer and the progress of our claim. Very reassuring to have this support in such stressful circumstances…"

All the team at Collision Solutions wish Steph a speedy recovery.

Get Ready for the Party Season and save money too
We have teamed up with Chambers Hair Design Studio in Manchester to offer you a massive 25% saving on any of their services for new clients or if you are looking for a great gift for your loved one, then why not give them a Gift Voucher from Chambers Hair Design Studio.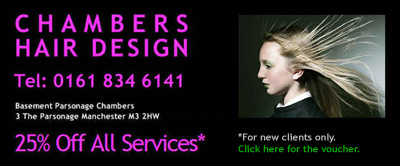 To print the 25% off voucher, just click the ad below or visit
http://www.chambershair.co.uk/