Issue 06
February 2012

Contact Us
Collision Solutions Ltd

Dewan Industrial Estate

York Avenue

Helmshore

Rossendale

Lancashire

BB4 4JG
Telephone 0800 093 8441


---
News Bites
Toyota GB Have announced that they have selected Audatex as their preferred accident repair estimating solution.
The decision to approve Audatex for all Toyota and Lexus body repair estimates was made following a comprehensive pilot programme.
SEAT Launch New Charter for Fleet Customers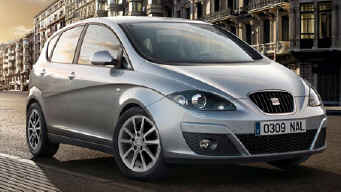 Seat has announced the launch of a 12-point business car aftersales charter covering "upfront pricing", guaranteed response times and a complementary vehicle valet every time a fleet customer visits a dealership. Seat are aiming to become a "fleet manufacturer of choice".
HMRC is launching 30 new tax evasion task forces over the next year across three sectors and the motor trade is one of them.
The taskforces will target specific business sectors in specific locations where there is evidence of tax evasion. Taskforces come as a result of the Government's £917m spending review investment to tackle tax evasion, avoidance and fraud from 2011/12, which aims to raise an additional £7bn each year by 2014/15.
The Government has named the first seven ultra-low carbon vans that will qualify for a discount of up to £8,000 as part of the 'Plug-In Van Grant' incentive.
Azure Dynamics – Transit Connect Electric

Daimler Mercedes-Benz – Vito E-Cell

Faam – ECOMILE

Faam – JOLLY 2000

Mia-electric – Mia U

Renault – Kangoo ZE variants Kangoo VAN ZE, Kangoo Van Maxi ZE, and Kangoo Van Maxi Crew ZE

Smith Electric – Smith Edison variants SE2 and SE3
The Fleet News Awards will be presented on 21 March at the Grosvenor House Hotel, London
Company Car in Action 2012
Held at Millbrook Proving Ground on June 26 and 27
Commercial Vehicle Show 2012
24 April 2012
NEC, Birmingham
26 April 2012
Crowne Plaza Heythrop Park, Oxford
Automechanika Frankfurt 2012
11 September 2012
Welcome to the latest edition of the Crash Newsletter from Collision Solutions.


Spot Hire Rates - "industrial scale perjury" says Top Judge

So remarked Lord Justice Moses, reviewing evidence presented to the High Court by credit hire company Accident Exchange Ltd. (AEL) on the activities of Autofocus (now in liquidation), who were engaged by many insurance companies to research reasonable car hire rates for replacement vehicles in areas where accidents had occurred. The rates reported to insurers and to courts are now said to be based on fictitious phone calls that were never made.

Lord Justice Moses said: "This seems to me so grave that, at first blush, the mind boggles. If proved, it is difficult to think of a more serious conspiracy.

"What we are talking about is industrial-scale perjury... the victims are the courts, the administration of justice, the public, you and me."

Counsel for AEL Guy Vickers claimed that the fraud had been carried out for at least three years between 2007 and 2010 and that there may have been 30,000 cases affected by this type of evidence.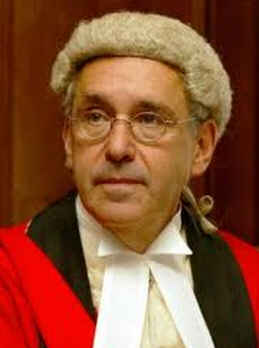 Lord Justice Moses, sitting with Mr Justice Irwin, gave AEL permission to instigate contempt-of-court proceedings against seven former Autofocus "rate researchers". AEL was ordered to send the case files to the attorney-general, Dominic Grieve QC, for a decision on whether criminal prosecutions should be instigated.

Reputable credit hire businesses, including AEL and Collision Solutions, subscribe to the ABI-GTA, an agreement between the Association of British Insurers and the credit hire industry on mutually acceptable hire rates. Some insurers (and self-insured bodies), however, did not subscribe to or subsequently withdrew from the agreement and allegedly they and their defending lawyers used the services of Autofocus extensively to bypass the General Tariff Agreement when presenting evidence in court; fine, if the data was accurate, genuine and honestly obtained, however it wasn't and so it seems that thousands of judgements have been handed down based on fraudulent evidence.

If the quoted figure of around 30,000 cases is correct, the amount of under-compensation suffered by the thirty or so credit hire businesses involved may amount to many millions – and this doesn't take into account the many "negotiated" settlements which didn't go to litigation but where insurers have used Autofocus figures to negotiate reduced credit hire claims.

Having successfully pursued four "test" cases, AEL put together a team of barristers and solicitors to appeal cases at the rate of 200 a week. It has been reported that a few insurers have reached a compromise with AEL but that some are currently refusing to accept responsibility. The Autofocus documentation and telephone records are unlikely to be made available to other credit hire companies for some time, so the issue will probably rumble on for several years.





Blow Your Own Trumpet!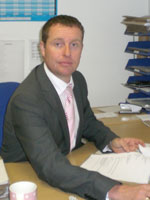 We don't normally, however we thought that it was about time we did, since the accident assistance industry has taken some bad press in the past, though lately the industry is recognised for what it is – a service provider that is respected both by the public and by the corporate sector. Whilst some companies in this industry bask in the light from constantly being in the press, Collision Solutions has always preferred to put their energy into their clients, which is why back in July last year we launched our new Customer Satisfaction Survey and as a company we have been amazed at not only the response, but the results as well, achieving over the past seven months an average of 98% score of 'Overall Excellent'. We are very proud of this and very proud of our team who have achieved this fantastic score. We think that the best recommendation that we could get, is from our past clients and below you will find just a few of the comments received from the survey.

Now, what about that 2 %, you ask, well like most companies, sometimes we get it wrong, whether it is through our own fault or outside factors, be assured we do everything in our power to rectify the issue that a client may have felt had not gone as well as they had hoped and it is our ultimate aim to achieve a 100% score. We learn from our mistakes and the survey gives us a wonderful opportunity to improve our services even more!

We have now launched the survey on the Collision Solutions website so clients can complete it online and we are adding many more features to our website over the next month or so, including the ability to download back issues of the 'Crash' newsletter. We will also post our CSI results quarterly as well, just so you can see how we are doing so visit the website at www.collisionsolutions.co.uk

"I would like to pass on my thanks to Stacey May who has dealt with me twice now over the last two years and on both occasions has been excellent. When the incident happened this year my first thought was to contact yourselves and that was purely down to the fantastic service you provided me in 2009 again it was Stacey who dealt with me then. So I would not hesitate to deal with yourselves and recommend you to others in the future if I or they are unfortunate enough to need your services."

"Everything was 100%. Louise who handled my case was a pleasure to deal with. My calls were always returned promptly and I was kept up to date with all developments. a 5* service in every way."

"The service I received was fantastic. The initial phone call was dealt with in an extremely sympathetic manner, taking in to account my accident had only taken place within the previous half an hour. Every phone call I have made with queries regarding the case has been answered to my satisfaction by a professional yet friendly member of staff. Thank you so much."

"The claim was handled excellently."

"This company is one of the most professional companys i have ever had the pleasure of dealing with. The staff are the most friendly, polite and helpful people and are a credit to the company. thankyou for all your help and assistance i am very greatful."

Paul Chadwick
Operations Manager

Win a 'Mother's Day' Bouquet of Flowers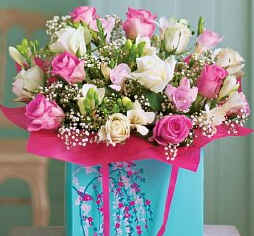 For your chance to win a beautiful bouquet of flowers to be sent to a person of your choice in time for 'Mother's Day' on the 25th of March just send us an email to
media@collisionsolutions.co.uk
before the 21st of March with the following:

Your Name:
Your email address:
Your Phone Number:
Name of the Person Nominated:
Their email address:
Reason Why the person nominated deserves them:

Ten names will be picked randomly from entries and the reason deemed the best by the staff at Collision Solutions will be notified and a bouquet sent to their nominated person.

New Evoque Convertible Announced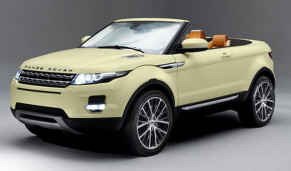 On Friday, Range Rover showed the first pictures of its latest addition to the very sort after model, the Evoque Convertible. It is anticipated that the new model will go on show at the Geneva Motor Show next month to gauge the public's reaction. If all goes well, we could see the first one roll of the assembly line in 6 months time.



Such is Modern Life!
Such is modern life that most of us rely totally upon our cars to get us where we need to be from work to shopping to taking the kids to school.

As such if you were unlucky enough to be involved in an accident that was not your fault you would have an urgent need to obtain a replacement vehicle as its bad enough being involved in an accident and having to deal with garages and insurers without having to suffer the major inconvenience of also being without a car.

For many who cannot afford to hire a replacement, do not have comprehensive insurance or are simply unable to afford to pay their insurance excess the best and easiest way to obtain a replacement car is through the services of a "Credit Hire" company.

Such companies specialise in dealing with non fault accidents providing the victims with a like for like car similar to their own with no up-front payment and with the hire charges forming part of the insurance claim against the fault party.

The rates charged are usually higher than obtaining a vehicle from high street companies as the hire is provided on a credit basis.

Because of this insurers often challenge such claims insisting that the hirer prove that it was reasonable for him to hire a vehicle on a like for like basis and criticising the hirer if he has failed to shop around.

However in a significant victory for innocent victims following the decision in Bent v Highways & Utilities Construction plc and Allianz Insurance plc involving the England and Aston Villa footballer Darren Bent, the Court of Appeal upheld the right of victims to hire on a like for like basis and confirmed it was not an automatic failure if they failed to shop around.

Margaret Crausby senior partner at Recovery Assist stated hailed the decision and reiterated the importance of getting the right advice following an accident adding "with Recovery Assist's extensive experience in dealing with credit hire claims you can be sure that you'll have the right team on your side".

Recovery Assist work with Collision Solutions an experienced and reputable Credit Hire company, "There are lots of companies out there but very few deliver what they say, that's the difference with Collision Solutions and you can be guaranteed that the customer comes first" said Margaret.

So if like Darren Bent you have been involved in a non-fault accident and need a replacement vehicle just like your own get in touch.



Motor Codes Garage of the Year Competition
Motor Codes, the OFT-approved self-regulator for the automotive industry has launched the third competition to find the 'Garage of the Year' which is nominated by customers. Last years winner was a small independent garage – Clive Woolford Motor Engineers who are based in Tewkesbury, Gloucestershire.

Chris Mason, managing director at Motor Codes, said "The vast majority of garages out there provide top quality customer service. Garage of the Year helps point out the good guys so that motorists don't need to worry about making a costly mistake in choosing a garage."

Customers who nominate their garage are also entered into a draw with a chance to win a year's free servicing on offer, as well as tickets to the British Grand Prix at Silverstone.

For more details of the competition and to vote, visit
www.motorcodes.co.uk

Internet Marketing

There is a general consensus that direct mail is becoming less effective as a marketing tool, with most going straight into the waste paper bin, unread. Traditional advertising in local papers and magazines is still useful for raising or maintaining visibility, however the use of internet tools – email, social media, Google Adwords and so on – can be equally effective if the message is meaningful and it is directed to the right audience.

Many dealers are finding that targeted email marketing is far more effective than conventional post, and produces quicker responses to after sales offers, as well as directing traffic to the dealer website, thus increasing visibility and the possibility of further incremental sales.

Email marketing and social media such as Facebook and Twitter are also more cost-effective, with dealers reporting cost-per-lead figures of less than £3, against figures as high as £250 per lead for traditional printed advertising.

Search Engine Optimisation (SEO) can help bring your business to the front page when potential customers search, but the cost of engaging outside experts to tune your website to achieve this can be high.

There can be little doubt that internet marketing is now the most effective means of getting your message across to your present and potential customers.

David Williams
Automotive Industry Consultant



Update to the new French law requiring all drivers to carry Breathalyser Kits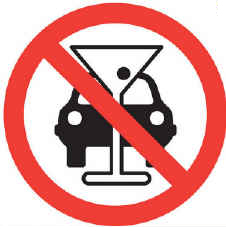 From 1 July this year all drivers visiting France will need to carry a breathalyser kit in their cars, as French drivers will have to. From November there will be an €11 fine for not complying with this.

With a start date for the new measure of 1 July 2012, the rules will apply for anyone travelling to or through France by car in the summer holiday season, even just for a day trip.