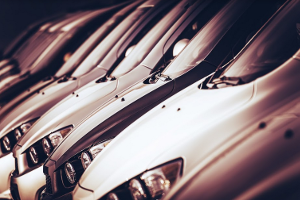 As a large fleet operator ourselves, we understand the impact to a business when an accident occurs. The inconvenience of taking the details from your driver, the reporting of the accident to your broker and/or insurers, dealing with a car hire company that has been instructed by your insurer, liaising with the bodyshop and all the other phone calls, correspondence and form filling that goes with it. Lets not forget the excess you have to pay or the increase in insurance premiums on next years policy due to your insurer spending money and time looking after you following a non-fault accident.
Our fleet package allows your driver to report the claim to us direct at the scene of the accident. We will contact the police, speak to the witnesses, arrange the recovery of your vehicle if required, arrange an independent bodyshop to repair your vehicle, provide a suitable replacement hire vehicle to allow you to continue your business and supply you a weekly update by email.
It's a fleet managers dream. If the accident was unfortunately the fault of your drivers, we will report the accident to your own insurer and identify a bodyshop who will provide a suitable replacement vehicle.
No Excess to pay
Protect your future insurance premiums
Use a bodyshop of your choice
Like for Like vehicle
Reduced workload for your fleet manager
24/7 claim report line
Dedicated account/claims manager
Weekly update
Call now for further information on 0800 093 8441
Get in touch!
You can either call us on

0800 093 8441
or if you prefer you can contact us using the link below: