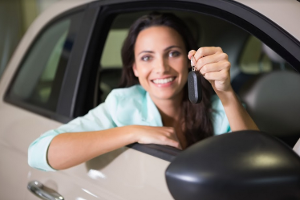 What We Do For You As A Private Car Owner
Collision Solutions are a regulated Accident Management Company. We provide a very similar service to insurance companies, however we keep the claim from your own insurance policy and deal direct with the At Fault Insurer (TPI). This removes the need for you to pay your excess, protects the claims history on your own insurance policy, helps protect future premiums, allows you to use your own chosen repairer and in most cases, you are entitled to a like-for-like car rather than a Group A car from your own insurer.
We are a family run company who assist innocent motorists when they have been involved in a non-fault road traffic accident and have over 30 years' experience in the industry. We cover England, Wales and parts of Scotland. Based in the North West, we offer a 24/7 nationwide coverage. Our aim is to get you back on the road as soon as possible and provide a replacement vehicle whilst managing your claim efficiently and effectively. Our dedicated team are highly trained in claims management and will manage the claim from start to finish to minimise the hassle for you.
We are able to supply a wide range of replacement vehicles from a small hatchback to 4x4 prestige vehicles. We also have a full range of commercial vehicles.
What happens if I use you for my claim?
We will:-
Instruct an independent engineer to assess the damage to your car
Allow the repairs to be carried out at your chosen bodyshop or at one of our approved repairers
Provide a like for like car or van in most cases
Recover the cost of any recovery and storage charges should you vehicle be written off
Seek to recover all uninsured losses as a result of the accident
Provide free advice throughout the claim
Provide an individual claims handler to look after you from start to finish rather than a call centre approach
Call now for further information on 0800 093 8441
What you say...
"I was involved in a non-fault accident late at night and although my car was drivable it was not ideal for me to use on a daily basis commuting to work. Within a few hours of calling Collision Solutions they had a replacement vehicle delivered to my home and made arrangements for the car to be repaired..."
Miss T. Lake
Get in touch!
You can either call us on

0800 093 8441
or if you prefer you can contact us using the link below: